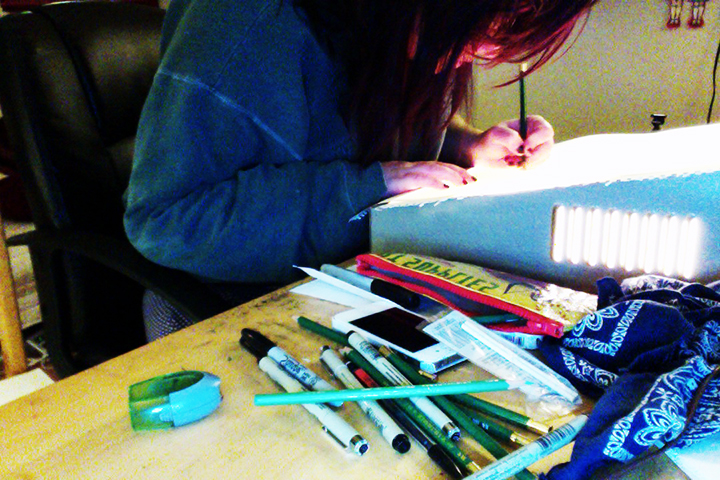 So since my blog is relatively new, I decided to update today to show you guys what I've been working on. After watching the Bill Nye vs. Ken Ham debate I was feeling a little inspired angry enough to begin a piece that I had been thinking about for a couple days. Seriously, check out that link if you haven't watched it already. Go ahead, I'll wait.
Heres my initial idea sketch of the piece, which is about 16 x 16 on Strathmore medium Drawing Paper (my favorite):
After a trace over on the light table you can see how faint my lines are now:
So my next step is to begin to add the texture to the whole piece...which is a surprise! It's not going to look realistic in the end though. I'm trying not to have a concrete idea of where it's going, I don't have a sketch for the texture I'm just going to do it. This is usually how I work...
Also, I saw a post recently from a fellow illustrator who was showing ridiculous reference pics, so here is my submission to the silly pics that are floating around the internet:
So all in all, hope you follow my new(ish) blog, I'll be illustration and Graphic Designing a lot, hope you like what you see! I'll keep it updated on this piece as well.
-KH